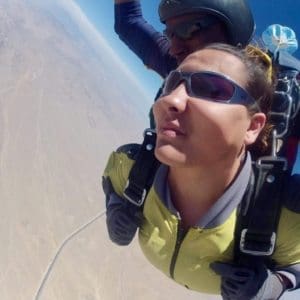 Adrian Montano, Customer Service
Favorite movie quote:
"I solemnly swear I am up to no good."
–Harry Potter
Weirdest job I've ever had:
I worked in a My Twinn doll factory making dolls that looked like their owners.
If I had to eat one meal every day for the rest of my life, it would be…
Tacos. ☺
How I got into the roll-off business:
My family had been involved in waste management in Denver, so I followed suit. I started at Waste Management when I was 19 and accepted a higher position with Republic Services a couple years later. From there, I found a local roll-off company—Premier Disposal—that was hiring. That's where I met Stuart, Shaun, and Mark. We've all worked together for over eight years!