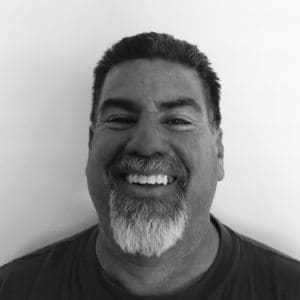 Mark Baca, Driver
Favorite movie quote:
"Bye, Felicia."
–Straight Outta Compton
If I had to eat one meal every day for the rest of my life, it would be…
Tacos. You can fill them with anything and eat them for breakfast, lunch, and dinner.
How I got into the roll-off business:
Through a friend's mom. I've been in the business for nearly 15 years. Just like a couple other employees, I worked at Premier Disposal, 5280 Waste Solutions, and now—Blue Bear.