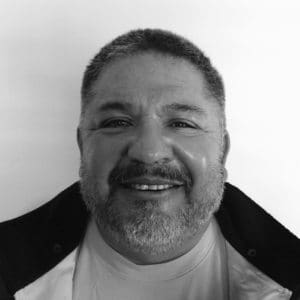 Sonny Duran, Driver
Weirdest job I've ever had:
10 years of military service—being on standby every day and having to be ready in three hours to jump on a plane.
If I had to eat one meal every day for the rest of my life, it would be…
Spaghetti and sausage.
How I got into the roll-off business:
My mom was a CPA at Laidlaw Transit Services. I was with Waste Connections for a long stint and was recruited by a friend to drive with 5280 Waste. That is where I met Shaun and Adriana and was excited to hear that they had started a new business and were looking for drivers.