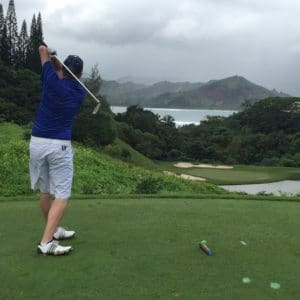 Justin Reeves, Inside Sales Representative
Favorite movie quote:
"I'm the party pooper."
–Kindergarten Cop
Weirdest job I've ever had:
That would have to be my position at Premier Disposal. As I mention below, it was a quick training and introduction period before I was involved in the accounting, sales, and customer service aspects of the business. Anyone who has ever worked in a small company knows all-too-well the common theme of wearing multiple hats.
If I had to eat one meal every day for the rest of my life, it would be…
Grill, fried or smoked chicken wings.
How I got into the roll-off business:
I was introduced to Premier Disposal in 2009 by our now-president Shaun Hollis. It was a bit of a "shotgun drill" in the sense that I was asked to wear multiple hats within a couple weeks of being hired. Definitely a learning experience, but it did provide my introduction to this great industry.