Blue Bear LEED Recycling and Dumpster Services
Sustainable Waste Management for Denver & the Front Range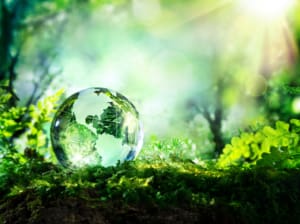 Helping contractors meet project requirements and receive their LEED® (Leadership in Energy & Environmental Design) certification from the U.S. Green Building Council, Blue Bear Waste Services is a leader in sustainable waste management. Blue Bear partners with builders, contractors, and developers to provide fully compliant LEED® recycling and reporting services throughout the building lifecycle. LEED strategies include but are not limited to water savings, materials selection, indoor air quality, and sustainable site development.
Advantages of LEED® Certification
All buildings, from homes to corporate headquarters, can be LEED compliant. LEED® certification is the international standard for green building and the most common third-party verification. Buildings that have earned LEED certification are characterized by resource efficiency, energy savings, and reduced carbon emissions. Sorting and reclaiming your construction waste to divert it from area landfills, Blue Bear provides contractors and developers with LEED-certified benefits that include:
Healthier indoor air quality (IAQ) for occupants
Reduced disposal costs
Lower day-to-day operating costs
Increased employee retention rates
Higher rental income
Impressive return on investment (ROI)
Blue Bear LEED Services
Blue Bear's team of recycling and waste management experts track your recycling efforts and help you satisfy rigorous environmental regulations. Contact our staff for the following LEED services:
LEED consultation & waste management planning
Waste stream sampling & waste profiling
Construction waste removal
Single- and mixed-stream recycling options
Comprehensive LEED reporting & auditing
Recommendations to maximize sustainability efforts
Support for Your Next LEED Recycling Project
Handling small and large projects with the same level of client-focused commitment, Blue Bear is equipped to serve clients seeking LEED®, ENERGY STAR, Green Globe, and other third-party certifications. We are proud to partner with the builders and owners of multi-use buildings, medical campuses, neighborhoods, offices, retail and hospitality centers, historical buildings, and warehouse facilities—whether you are renovating, constructing from the ground up, or improving an existing space.
Contact a Blue Bear LEED specialist to discuss sustainable waste management services: 720.500.5282.