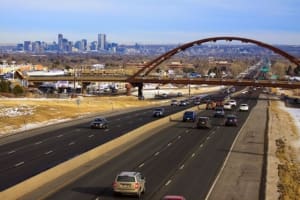 Are you looking for Lakewood dumpster rental for your home or business? Many people in Lakewood are ready to clean out and remodel their homes. With home prices on the way up in our area, it's clear – remodeling is the route to take. Let our team help you. We're happy to help you with all of your dumpster rental needs. Give us a call, and we'll schedule delivery for you. We keep things fast and cost-effective.
We Make Lakewood Roll Off Dumpster Rental Easy
In Lakewood, with the rolling hills of the mountains as a backdrop, many of our clients are looking for a bit of help with junk and debris haul away. We can do this for you. The city, which is home to nearly 143,000 people, is a busy one. Many of our clients are property owners handling their remodeling and clean out services on their own. In other cases, we're working with contractors and business owners who need fast, reliable service.
For this reason, we offer a comprehensive service. We make it as easy and as fast as possible to provide you with dumpster drop off and pickup service.
How to Rent Your Roll Off Dumpster in Lakewood
In Lakewood, you may need to obtain a permit for dumpster rental if you plan to place it on the street. However, our team is happy to help you with any information you need. We encourage you to give us a call to talk about all of the options available to you.
Are you planning a home remodeling project? This is one of the most common uses for our roll off dumpsters in Lakewood. We encourage you to consider a 20-yard roll off size for moderate tasks. For smaller projects, such as garage cleanouts, a 12-yard rental may be enough to accommodate all of your debris. We also offer larger options for bigger tasks including a 30-yard and 40-yard dumpster rental.
When you contact us, we'll discuss what your project is. If you are disposing of very heavy items, such as dirt, bricks, asphalt, or concrete, you may need to choose a smaller dumpster and have it emptied. For most projects, such as those involving drywall, trash, or yard waste, you may be able to use a larger dumpster. We do have weight capacity limits.
Book your Lakewood Roll Off Dumpster Rental Now
When you call our team, we will schedule a time to drop off your dumpster with you. Our seasoned drivers will deliver them on time and pick them up when you request it. Our team is happy to answer any questions you may have. We'll work with you to determine the right size and frequency of pickup- if you need more than one.
As a locally owned company serving all of the Denver, Colorado area, we encourage you to call Blue Bear Waste now to learn more about the services we offer. Schedule your Lakewood dumpster rental and get ready to clear it all away in no time. We're here to help you remodel, cleanout, or renovate with as much ease as possible. Call us for an estimate.