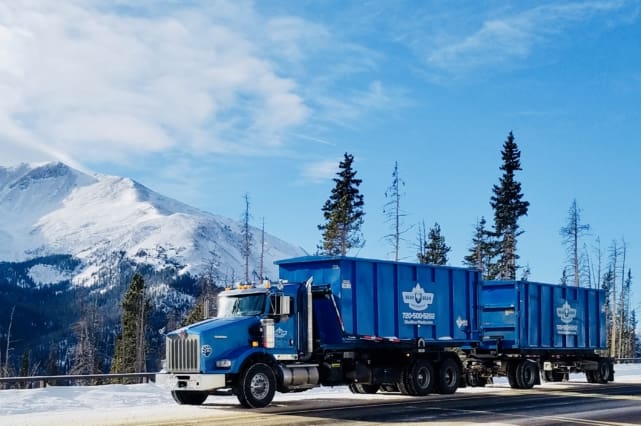 Waste That Is Allowed In Construction Dumpsters
While most types of waste are allowed in construction dumpsters, there are some types that construction dumpster rental companies cannot take. Some waste, such as asbestos-contaminated items, is considered hazardous and will need to be disposed of in a different manner. However, construction dumpsters are a great option for many types of waste that come with a project.
Waste allowed in construction dumpsters
The following list contains waste items that are generally allowed in construction dumpsters. However, it is always a good idea to check with the dumpster rental company you are working with if you have items that you are not sure about.
Tile
Brick
Tree branches
Insulation
Lumber
Construction materials
Furniture (old couches, tables, toilets, etc…)
Renovation materials
Moving boxes
Large boxes
Yard waste
Metal pipes
PVC pipes
Waste items not allowed in construction dumpsters
The following list contains items that are no permitted in construction dumpsters. This list may not be all-inclusive, therefore it is important to check with the dumpster rental company you are using before throwing away hazardous items.
Aerosol cans
Animals
Antifreeze
Appliances (including but not limited to computers, monitors, microwaves, refrigerators, stoves, televisions)
Asbestos
Batteries
Barrels
Biohazardous materials/medical waste
Equipment containing gas/oil
Flammable liquids
Fluorescent tubes
Gasoline
Herbicides or pesticides
Industrial waste
Liquid/wet paint
Liquids/solvents/freon/chemicals
Mattresses
Motor oil/contaminated oil (mixed with solvents, gasoline, etc)
Petroleum products
Propane tanks
Radioactive materials
Railroad ties
Tires
Water heaters
For the latest information about items that are considered hazardous waste in the state of Colorado please visit the Colorado Department of Public Health in Environment website.
The biggest reason that some waste products can not be taken in construction dumpsters is for the health and safety of the public and environment. Waste hauling companies work with local landfills and are obligated to follow the rules put forth by them. Landfills work hard to keep toxic and dangerous chemicals out of the soil, therefore hazardous waste needs to be disposed of by a specialist.
Blue Bear Waste Services offers dumpster rentals for both residential and commercial projects. Call us today to schedule a dumpster rental!